Image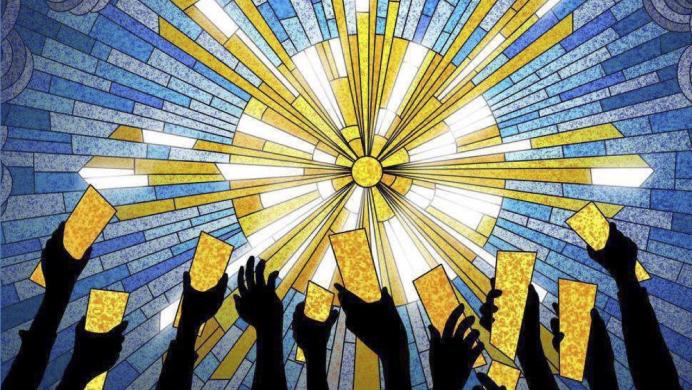 Human Rights in Survival Mode: Rebuilding Trust and Supporting Digital Workers in the Philippines
Published on
March 8, 2022
DOI: https://doi.org/10.37016/TASC-2021-04
Key Findings
This summarizes powerful research on the Philippines' human rights sector in "survival mode" under Rodrigo Duterte's violent regime. Historically known as the most active in Asia, the Philippines human rights movement has faced an unprecedented crisis of legitimacy while burdened with the responsibility to advocate for the many victims of abuses. Drawing on interviews with human rights workers and their allies in journalism and the academe, this study captures diverse interpretations as to how human rights has become "broken," "tarnished," and "a bad word" within a short span of four years. It also describes sectoral, organizational, and generational conflicts in how seasoned veterans and younger activists have been strategizing differently in their efforts to win back public trust.
This study identifies the long- and short-term trade-offs behind organizational strategies of frontlining and speaking out on the human rights abuses of the Duterte regime versus more under-the-radar backchanneling work focused on service delivery and grassroots organization. Taking a strategic communication perspective and worker-centered approach, our study specifically places the voices of the communication and technology workers in the human rights sector at the heart of our analysis. What our research uncovers is that despite their many creative experiments to connect with diverse constituencies, human rights organizations have still failed to invest material resources in sustainable communication infrastructures and empower their communication personnel. Almost half of the organizations we interviewed still had no staff member dedicated to communication or branding; communication workers continued to play peripheral roles in their organizations.
The report invites sectoral inquiry into how to better provide capacity-building and mental health support for human rights workers, especially the communication and technology personnel who are important, if constrained, voices in overall organizational strategy. This report identifies ways they can be better supported within organizations and across broader coalitions. It also proposes ways in which donors can reorient programming toward helping global South organizations cope with targeted , respond to narratives, cultivate new champions of human rights principles, and offer mental health support for the digital workers doubly burdened during COVID-19.
As a contribution to the broader TaSC project "True Costs of Disinformation," this study analyzes how digital disinformation, online , and conspiracy theories have been added to state elites' arsenal of "dirty tricks," such as enforced disappearances, imprisonment, and censorship in a global South context with weak democratic institutions. Because of the violent and insecure political contexts in which they work, and the cultures of political patronage and everyday corruption they must navigate—heightened by intra-sectoral conflict and dependencies on foreign donors seeking to influence local politics—human rights organizations are traditionally vulnerable to conspiratorial accusations of foreign control, local oligarchic elite capture, or alliances with alternative power centers. Investment in strategic and creative communication that can address conspiracies across digital and mainstream media is therefore paramount, just as there should be deepened commitment to listening to local communities and rebuilding public trust.
Meant as a helpful audit of human rights organizations' communication capacities, our analysis suggests that careful strategy and material investments should follow organizations' decision-making between frontlining versus backchanneling in a repressive global South context. Calling out the state's human rights abuses exposes an organization to new forms of and requires protecting the communication workers directly responding to troll attacks. Organizations avoiding publicity and seeking efficiency in their service delivery to grassroots communities still bear the brunt of reputational damage when the sector at large comes under attack.
Human rights organizations are handicapped in their ability to cope with information warfare under the current political environment as they have failed to make significant investments in strategic communication. They need to channel more resources into sustainable infrastructure and personnel.

Communication and technology personnel are often peripheral actors within organizations and individual programs. Human rights organizations should empower these workers and include their perspectives in organizational decision-making. There are opportunities for coalition-building with allies in journalism, advertising, and public relations, and the academe for listening projects as well as creative interventions.

Human rights organizations often treat communication as a tool rather than a real strategy. Rather than use communication as a mere add-on to direct community services, organizations should use communication and digital technologies to take control of the political narrative, connect with diverse audiences, correct disinformation narratives, and support their colleagues in peril.

Human rights organizations adopted different survival strategies: some became frontliners by bravely calling out government abuses, while others we call backchannelers distanced themselves from "human rights" as a label and focused on essential services. Human rights advocates must weigh the opportunities and "true costs" behind their survival strategies while mindfully helping those in harm's way.

Donors have a key role to play in reorienting the incentive systems that shape programming. They can expand funding structures to include projects aimed at engaging mainstream publics, addressing disinformation and conspiracy theory, and cultivating new champions of human rights principles.

The COVID-19 pandemic revealed the centrality of digital media in connecting communities and shaping public conversations about human rights. The human rights sector needs to develop new ways of connecting with communities using digital media, bring attention to the plight of vulnerable communities, and challenge populist frames that promote a militarized response to a public health crisis.